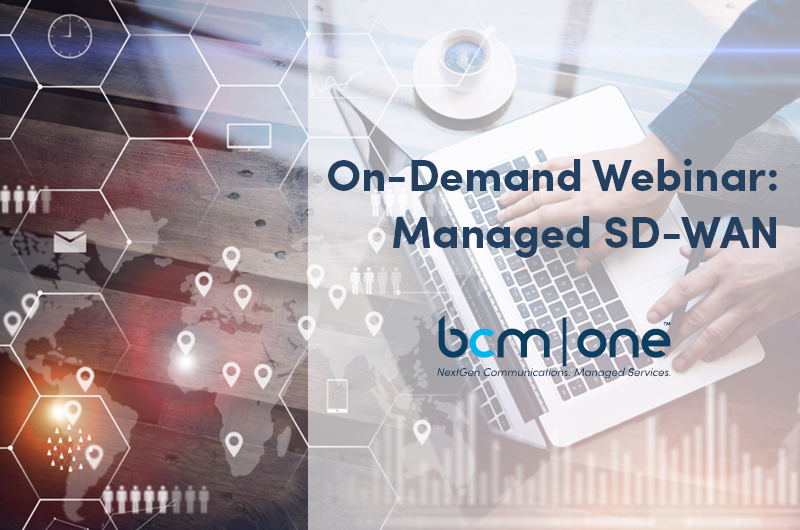 ON-DEMAND WEBINAR:
Managed SD-WAN
Join us for a Managed SD-WAN On-Demand Webinar.
I

n this webinar, we will focus on the advantages that BCM One offers with our Managed SD-WAN solution including our UCaaSone integration with our Versa SD-WAN service, as well as how to lead your conversations on these impactful technologies you can offer to your customers. Our technology experts will provide all you need to know including general and technical insights, plus the benefits you can provide your customers as a BCM One channel partner.





Webinar Topics Include:



Overview of BCM One's Managed SD-WAN solution and ideal customer profiles - two options: Cisco Meraki or Versa

BCM One's option to integrate our Managed SD-WAN Versa solution with our UCaaSone hosted voice service

On-going 24/7/365 Proactive Network Monitoring & Management service through our VitalView™ geo-redundant cloud-based platform

Overall advantages of working with BCM One – ONE bill and ONE contact person to work with for all your customers' NextGen Communications and Managed Solutions needs.