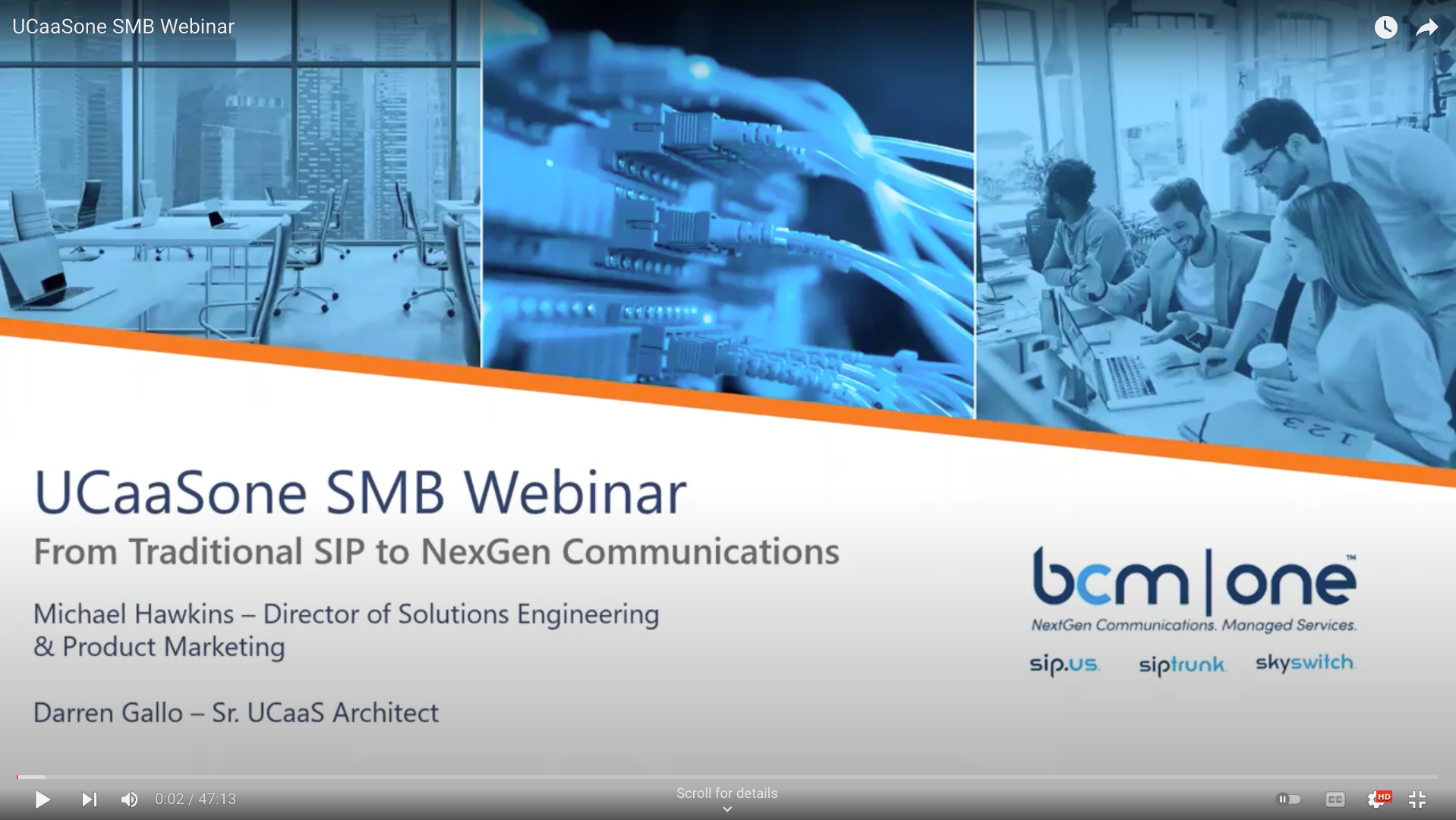 On-Demand Webinar
UCaaSOne SMB
Join us for our UCaaSOne SMB On-Demand Webinar
In this webinar we focus on the advantages that BCM One offers with our UCaaSone SMB solution. The way businesses work today has changed and UCaaS brings together essential communications services in real time to enhance productivity.
Webinar Topics Include:
Overview of BCM One's UCaaSone SMB solution.
Increased communications and collaboration features to support your business structure today.
The enhanced value you will receive in making the switch to UCaaSone SMB.
Details on the migration process - Setup is easy and fast.